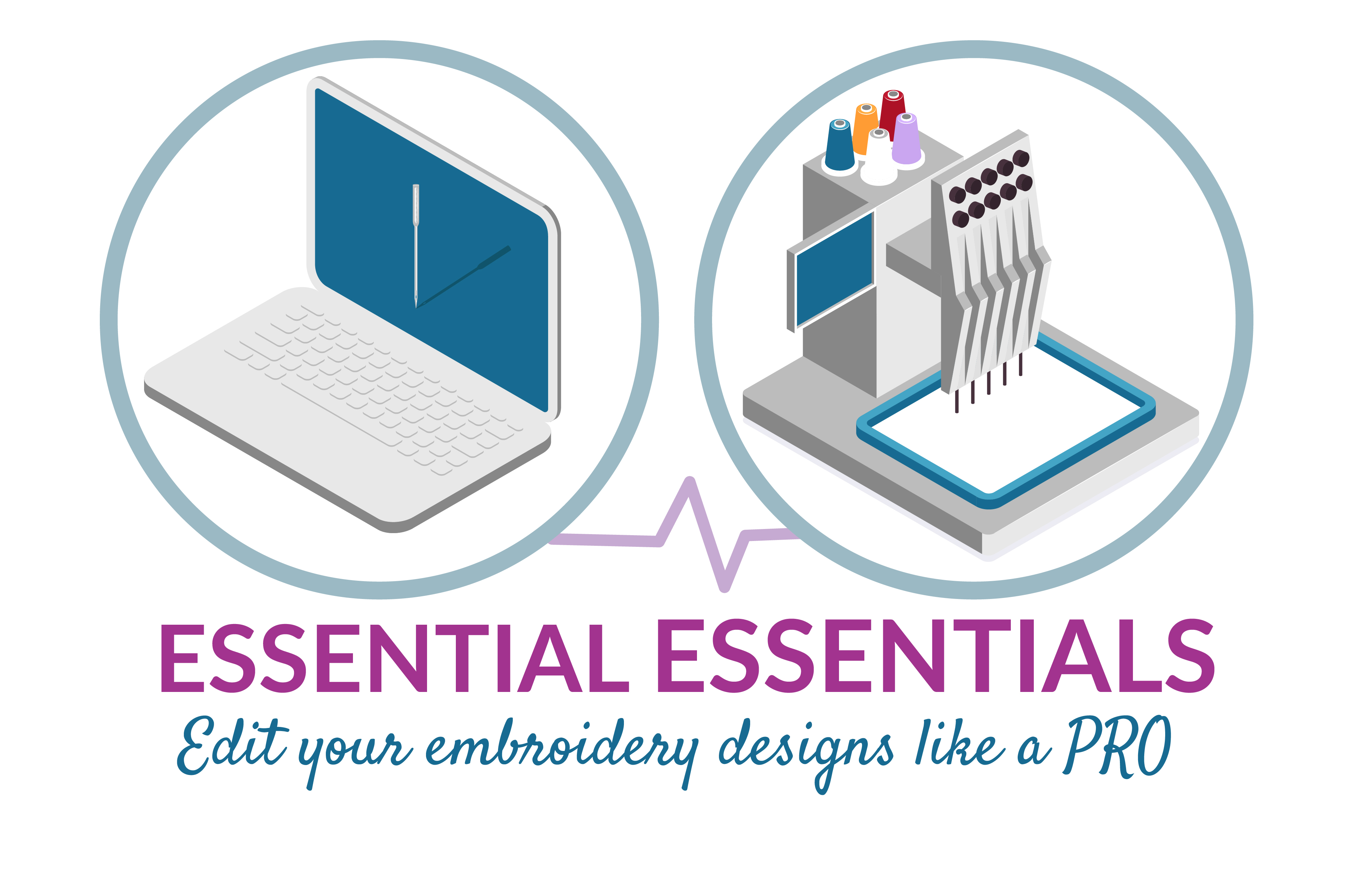 Master Embrilliance Essentials

New software can be overwhelming.
But it doesn't have to be. We'll work through all the ins and out of Embrilliance Essentials so that you can confidently set up and modify your embroidery designs.
Organized and systematic instruction
An experienced and enthusiastic instructor

Hey there! My name is Julie, and I'm here to help you master Embrilliance Essentials!
I've been sewing and embroidering for years. In fact, I even have a Masters Degree in apparel design. You may have seen some of my projects in Creative Machine Embroidery and Sew News magazines as I am a frequent contributor to those publications.
I'm also an experienced teacher having taught at the college level for over 20 years. And, I offer popular machine embroidery related workshops through Everything Embroidery Market and the Rebecca Page Summit. 
Why I built this course
After launching my blog in 2019, I frequently heard from readers that they wanted to learn more about Embrilliance products. There just aren't that many Embrilliance courses available - which is a shame because it's such a great suite of products.
So - I figured I would do it myself. After all, as an educator in a constantly changing field, I am also required to learn new software quickly and thoroughly so that I can be an effective teacher.
Sharing my enthusiasm for and knowledge of Embrilliance is easy. I use it almost every day and I love it.
So, if you find yourself intimidated by Embrilliance Essentials and unclear on how to get started, I'm ready and willing to be your guide!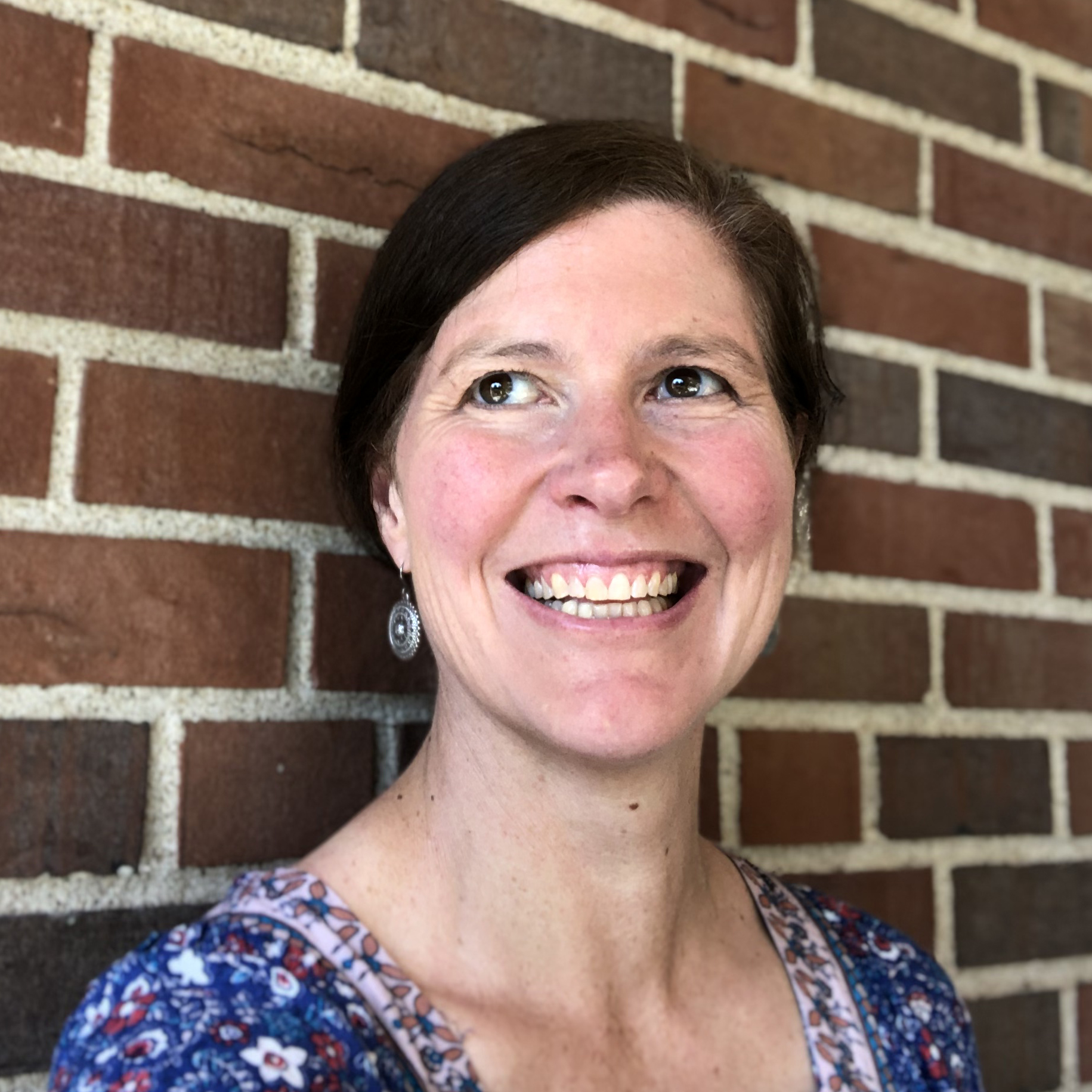 LEARN TO...
Here's a few of the lessons convered in this course.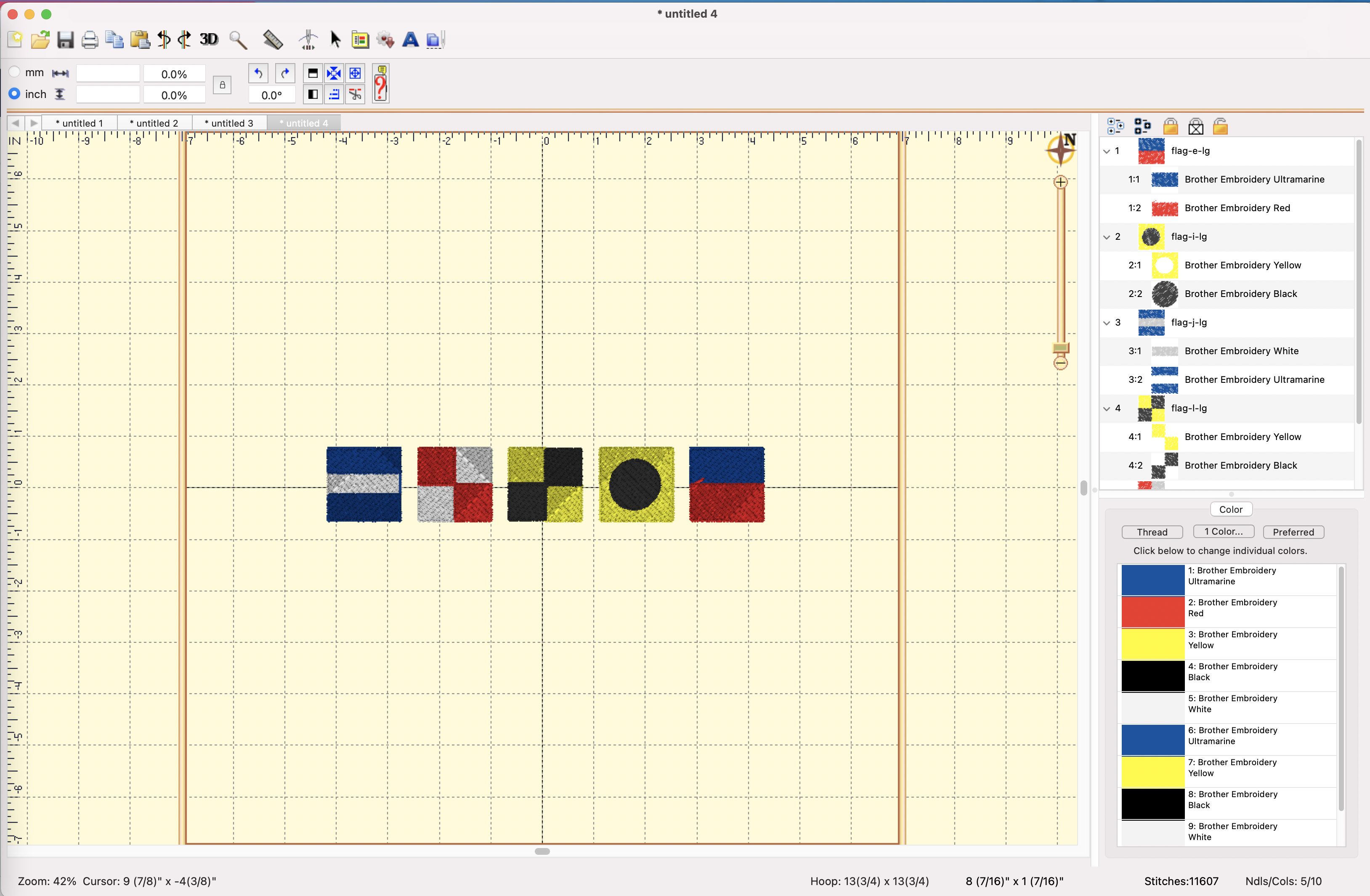 COMBINE DESIGNS TO MAKE NEW COMPOSITIONS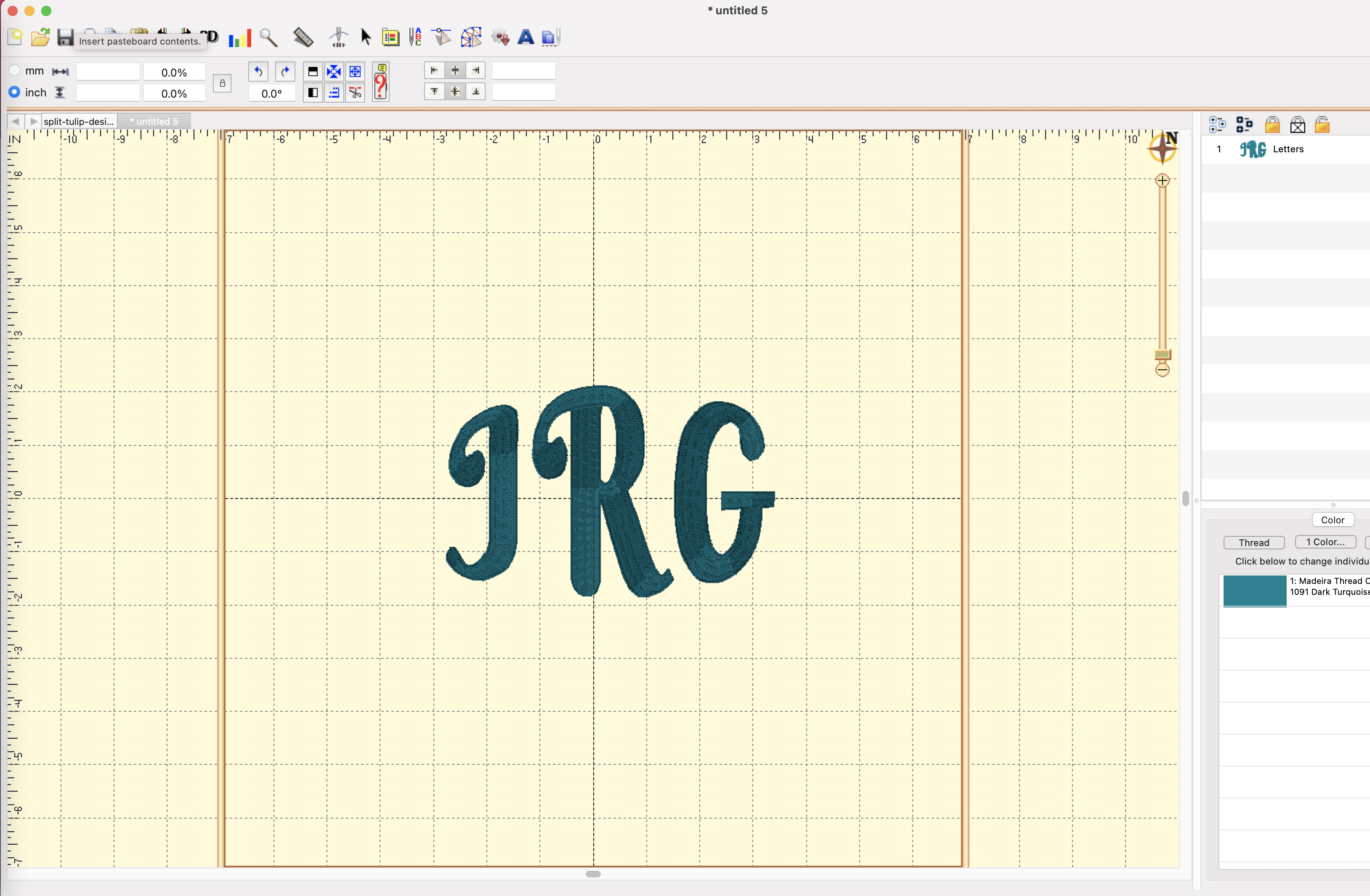 CREATE NAMES, WORDS, MONOGRAMS AND PHRASES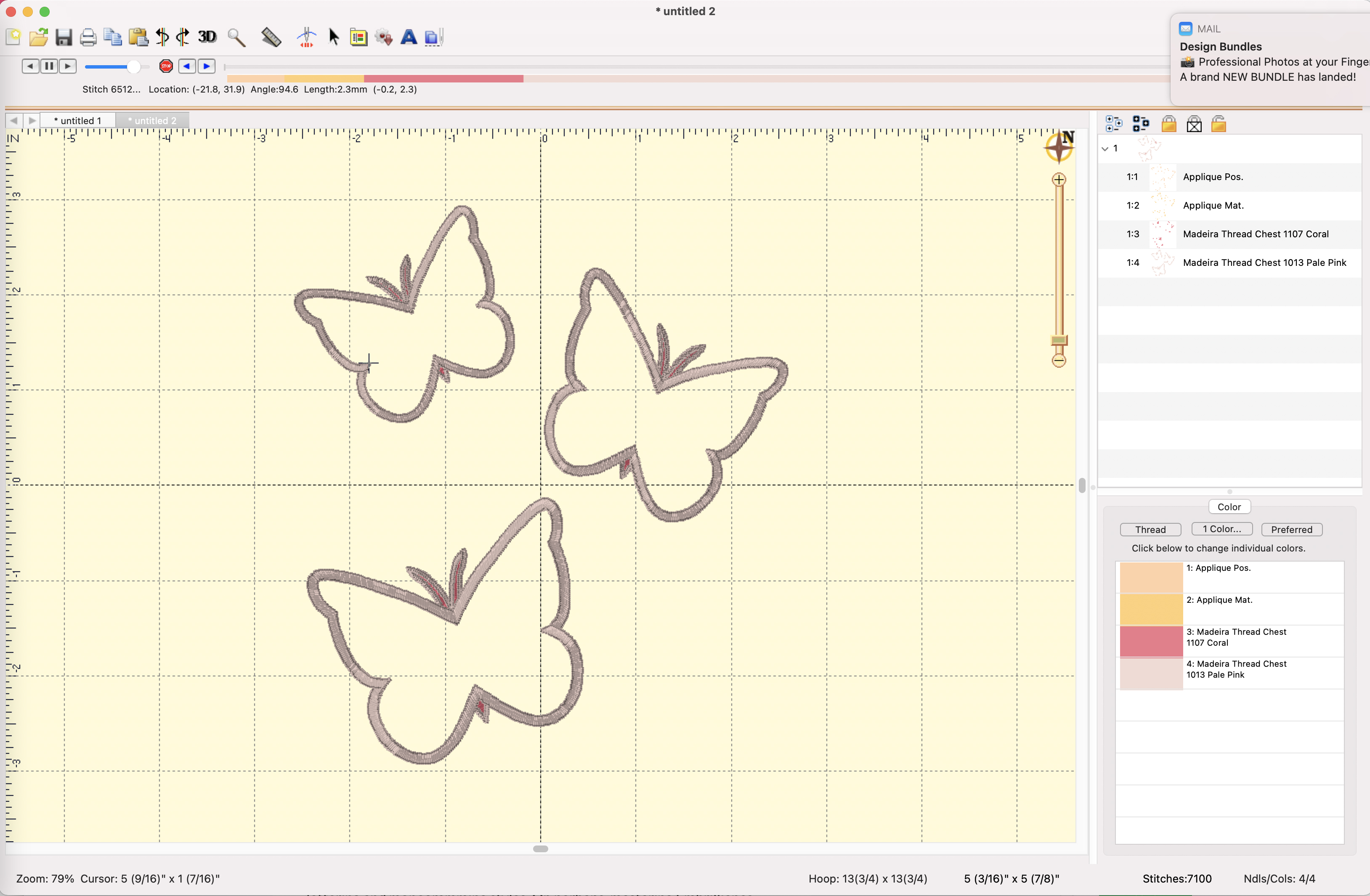 TRANSFORM DESIGNS AND REORDER THREAD COLORS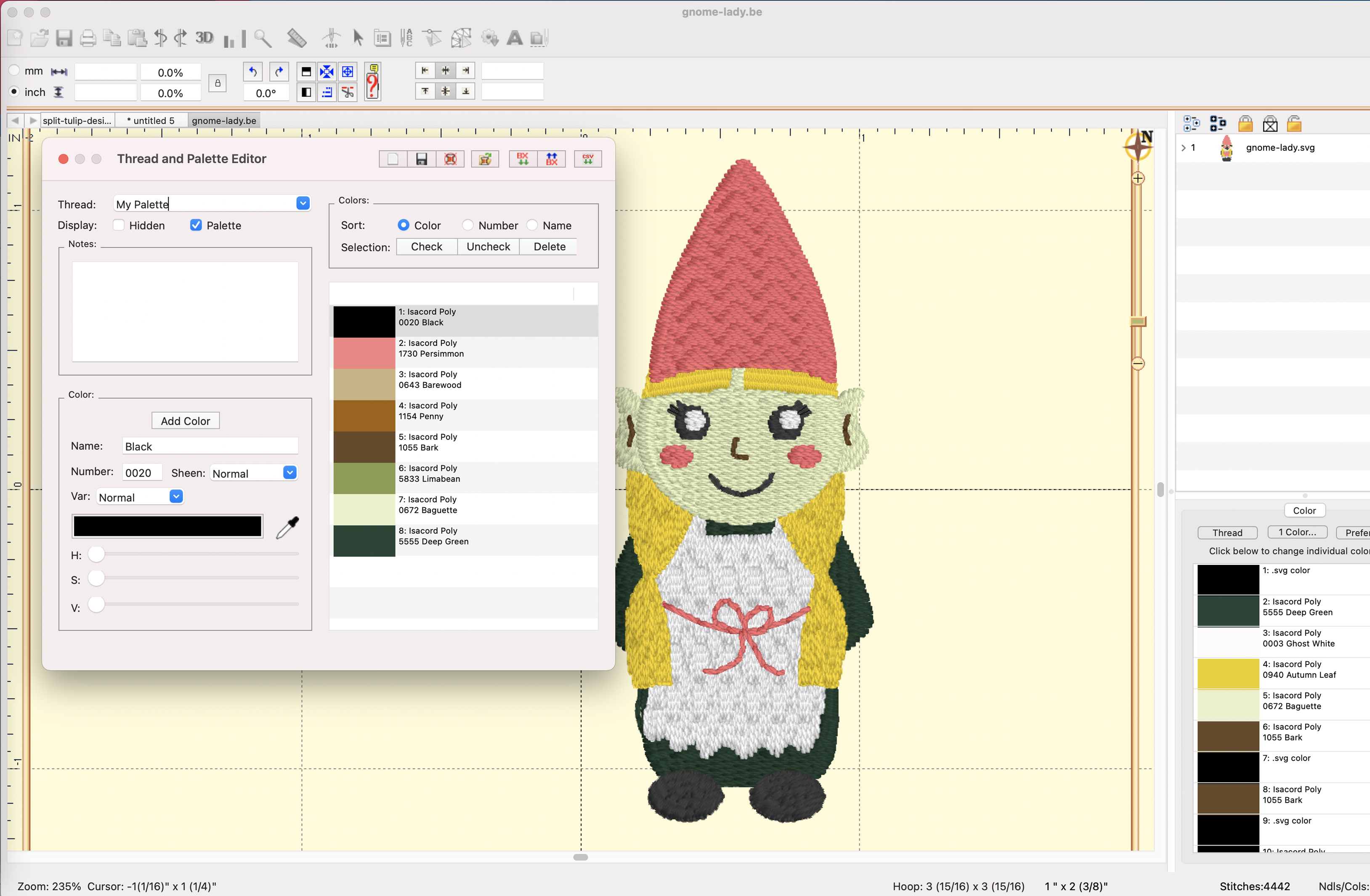 BUILD CUSTOM THREAD PALETTES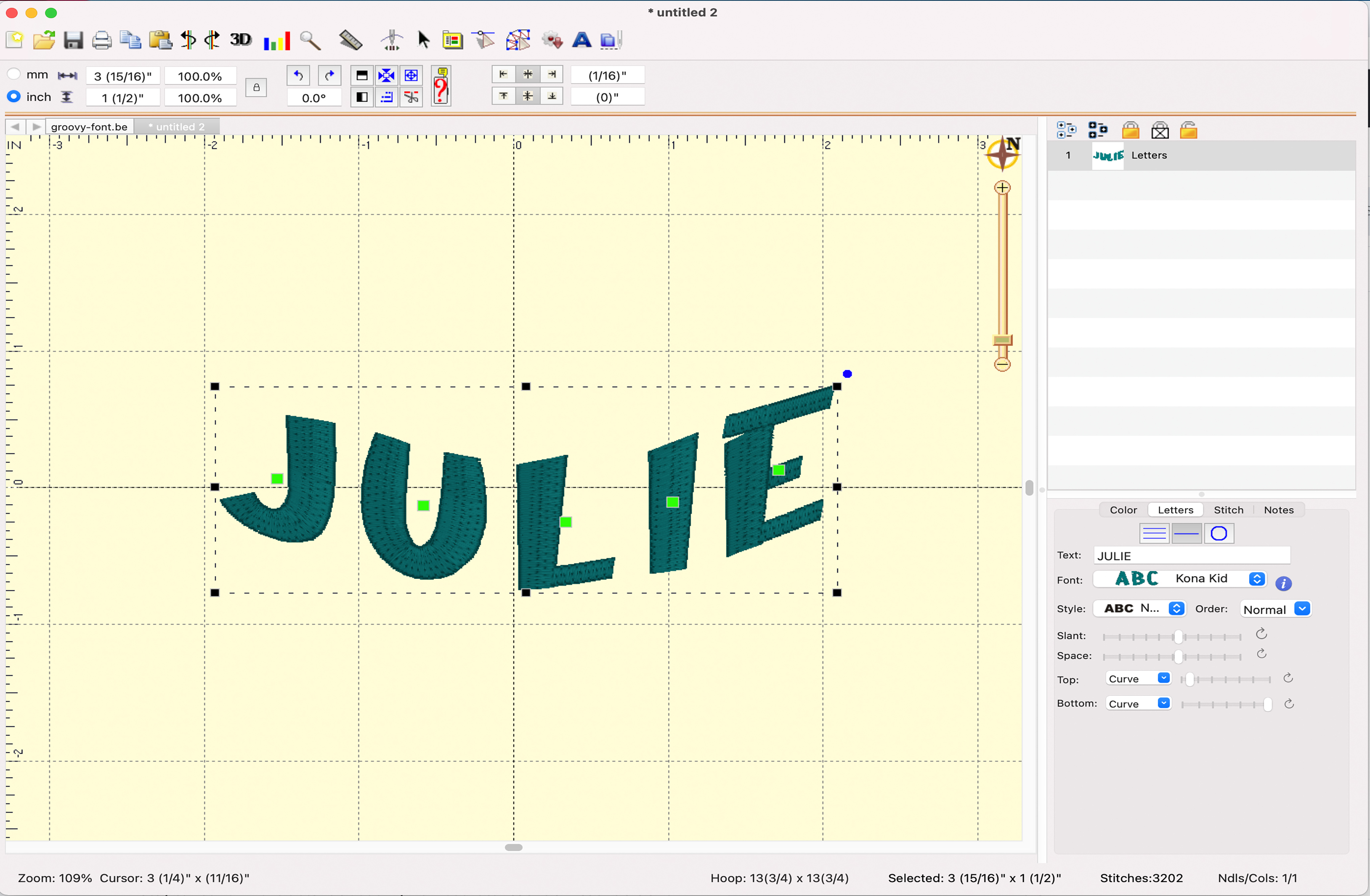 DISTORT TEXT AND SET IT ON A CURVE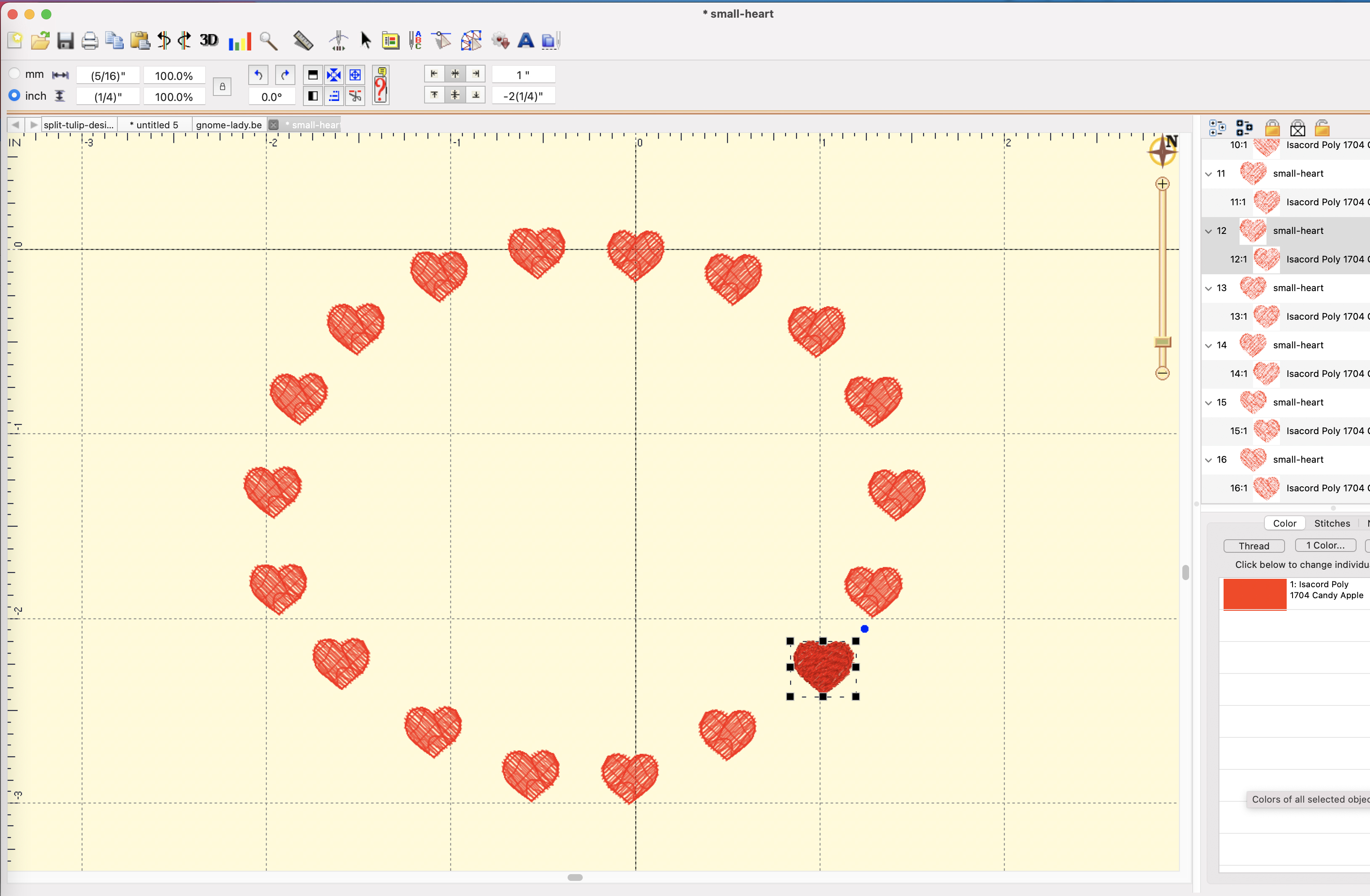 REPURPOSE PIECES OF DESIGNS

PRACTICE WITH...
You'll be able to download and use these six embroidery designs and three embroidery fonts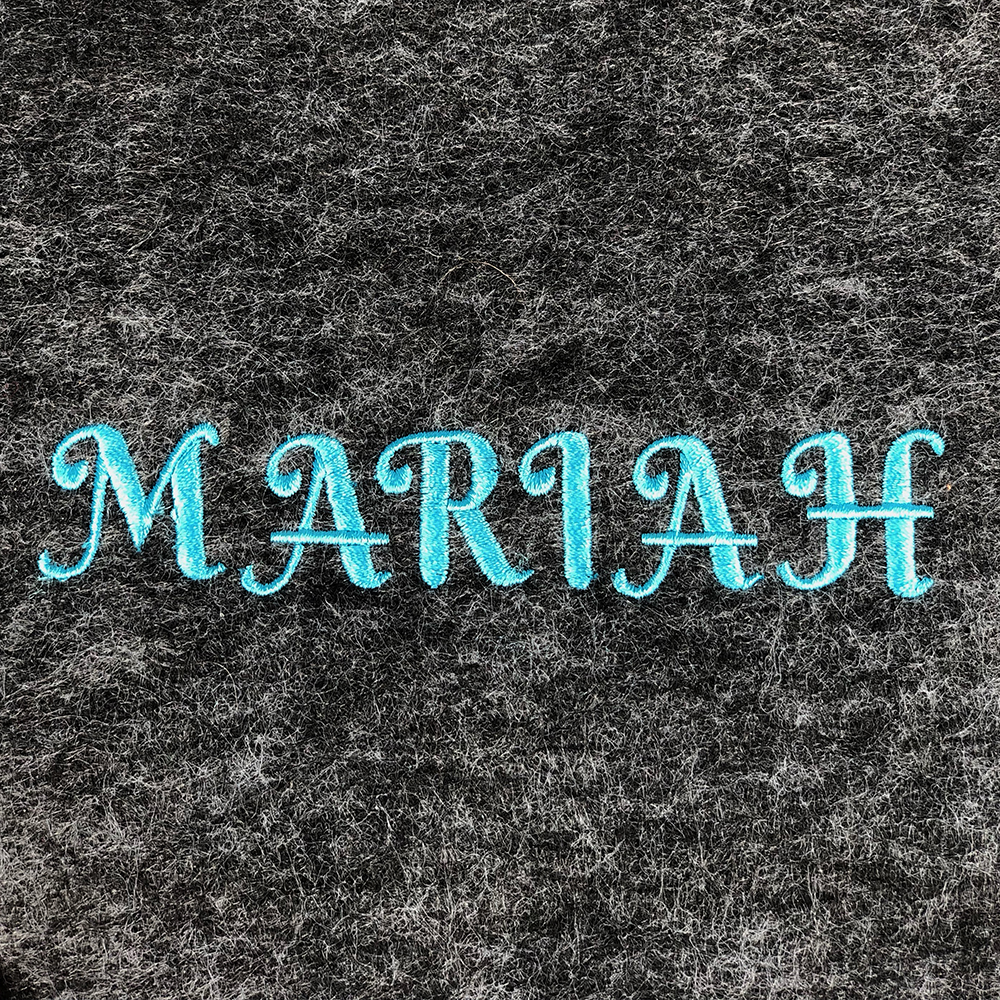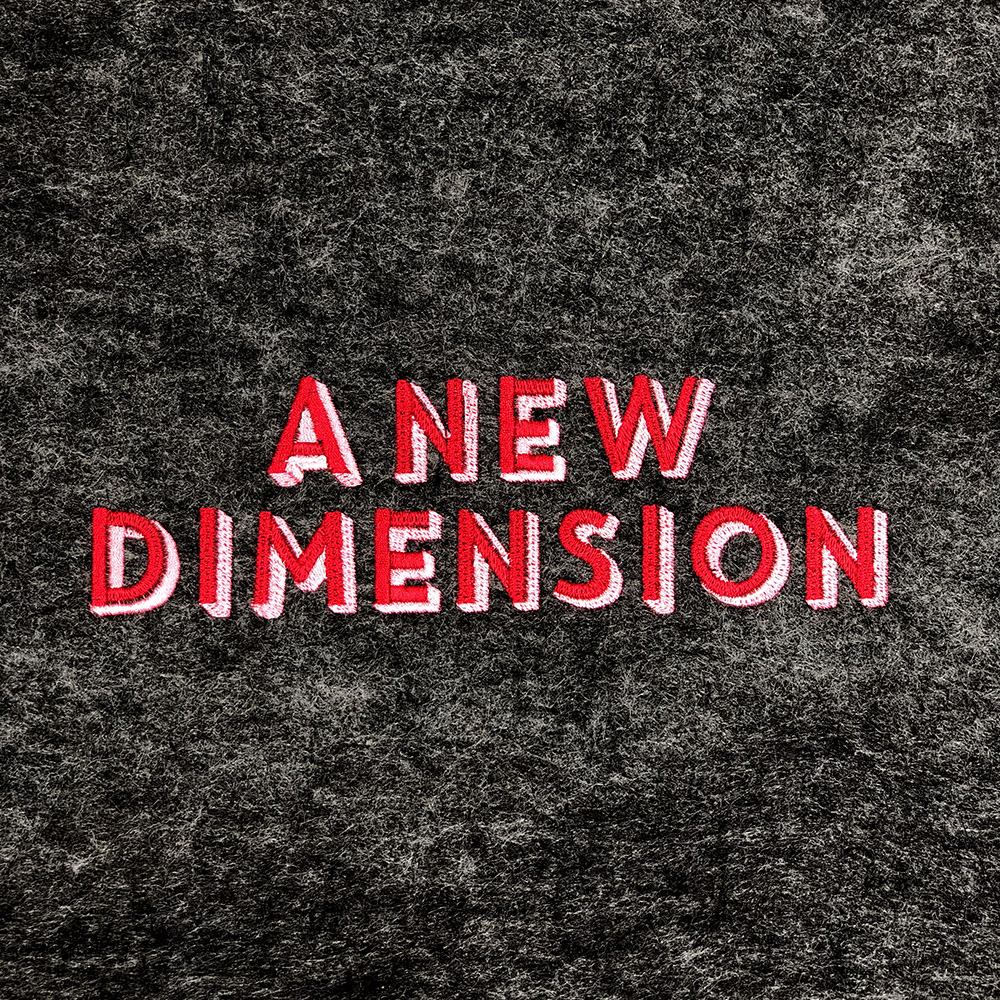 A NEW DIMENSION FONT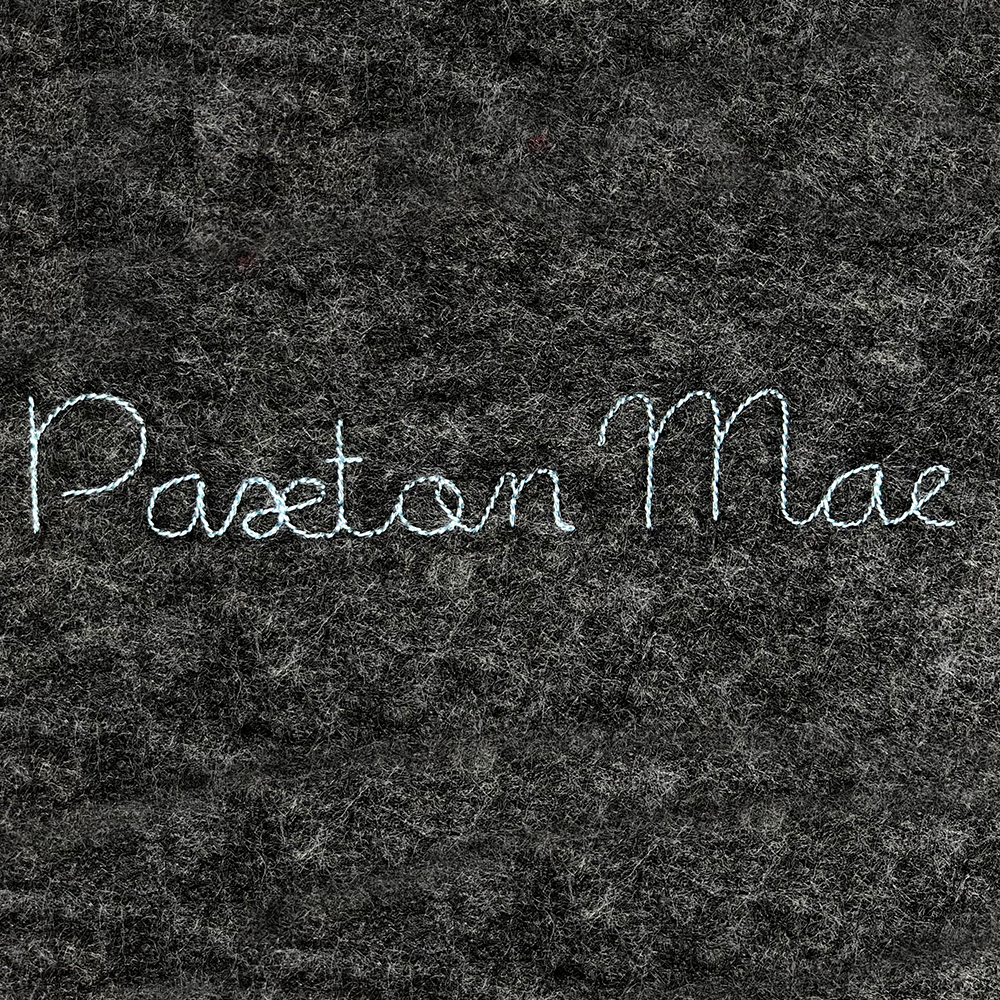 Frequently asked questions
How will I access the course?
You will have immediate access to all the course files and lessons as soon as you purchase the course. To login, you will go to: https://modern-makers-academy.teachable.com/ Instructions will be emailed to you upon enrollment.
Will the course be hands on?
I will be demonstrating techniques from my computer and sharing my screen. You can work along - doing what I'm doing. I also offer suggested follow up activities for you to further your skills. And there are quizzes within each module to help you check your knowledge. (Don't worry - I'm not checking your grades!)
Will I be able to ask questions?
Of course! Just post a question after any lesson in the course and I will reply promptly.
Will you demo on a MAC or a PC?
Both! When there are differences between the two platforms, I'll demonstrate on both a MAC and a PC.
Do I need Embrilliance Essentials to take this course?
No. Not necessarily. But if you don't own the software, you will not be able to apply what you learn.
Where can I buy Embrilliance Essentials?
You can purchase the software through the Embrilliance website.

What else comes with the course?
You will receive a notes packet that you can download and print out. The course will follow the notes. In addition, you will receive six embroidery designs and three embroidery fonts.
How long will I have access to the course materials?
You will have lifetime access to the course and all of the contents.



"Wonderful instructions! I have had Embrilliance for probably four years and watched every video I could find but never learned half of these functions!"
- Diane
"I would highly recommend this class for anyone already using Embrilliance Essentials or for new machine embroidery hobbyists wondering what is the best software. I have had other embroidery software before which was several times more expensive that Essentials & after taking this class I feel I have much more control of the designs I stitch out than I ever did with the more expensive software."
- Martha
"Julie has a gift for breaking things down for those just exploring embroidery, and embroidery editing with Embrilliance. I couldn't be happier with my new-found level of confidence and competence!! I'm already digging in and customizing things I had no idea I could personalize ♥️. Thank you Julie!!!."
- Gina
"This course was very informative. I am computer illiterate and by the end I feel I can do all I was hoping for. Julie is great at teaching and moves at a slow pace which is exactly what I need.."
- Shirley
"I have been frustrated with Embrilliance because I know there is a lot in Essentials that I don't know and have had no real place to learn. You tube videos are such short segments on one particular aspect. I liked how you started at the beginning and walked us through slowly and carefully. Just what I needed."
- Maxine
"This is my 2nd course with Modern Makers, and I will continue to take Modern Makers courses. Julie is easy to follow and welcomes your questions. I promise you will learn."
- Jeanette
"Julie's courses are perfect for the person who wants to learn to machine embroidery. Her instructions and goals are clear and the examples are fun to make and provide great practice for new skills. My abilities and knowledge have definitely grown. Great for a beginner or even for one with more experience—Julie has so much to teach and great advice and knowledge to share."
- Jennifer

Check your inbox to confirm your subscription